It seems like series' have taken over our TV's in the past couple of years & I've got to say, I love it. Movie's have taken a bit of a back-seat as I would now much rather sink my teeth into a good series. I mean is there anything better than binge-watching an entire season (or two) of an exciting & riveting show?
I'm very much into crime and psychological-thrillers so 90% of this list will fall within that category. If you've got that mildly twisted side to you & love all things crime, murder & psychology, you're in for a binge-watching treat.
Here is my list of incredible Netflix shows that you must watch: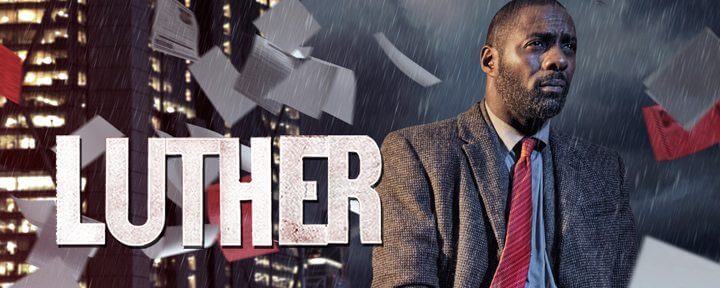 Luther 
It's not often that you find a series that you not only get completely absorbed in, but that leaves you on the edge of your seat & holding your breath in places. Luther is a fairly dark British series about a brilliant cop as he hunts down some of the darkest of  murderers. While this is a story line that we see time & time again, Luther has done it completely differently. The murderers and criminals in this series are in a league of their own, committing crimes that I have never seen before in any over show or movie. The characters are so creatively written. There is so much suspense, creativity & brilliance involved in the making of this series & I truly commend the team who worked together to bring it to our tv screens. Not to mention, Idris Elba & his sexy, deep voice make it an easy series to watch too.
Making A Murderer
If you haven't seen this Netflix exclusive series yet then where have you been?! I remember when this came out a few years ago & everyone was talking about it & giving their verdict on what they thought had happened. Without giving too much away, Making A Murderer is a real life docuseries filmed over the course of 10 years. It's the story of Steven Avery, a man who spent 18 years in prison for a crime he didn't commit & after being released finds himself being accused of murder but he's adamant that he didn't do it. It's series full of interviews, court room scenes, evidence, witness testimonies & it will have you completely hooked. This is one of those series that left me sad, shocked & infuriated all at one time. An absolute must watch for crime & murder enthusiasts!
The Staircase
If you watched & loved Making A Murderer or even if you haven't but really like the sound of it, add this series to your list. It's a series with a very similar concept to that of Making A Murderer whereby a man has been accused of murder but claims that he didn't do it. This one is a 13 part docuseries filmed over a 17 year period and sees novelist Michael Peterson accused of murdering his wife while he & his defense team claim she fell down the stairs. I won't tell you my thoughts as I don't want to ruin it, but this series left me so conflicted & I changed my mind on whether or not I thought he was guilty several times. You'll be hooked!
The Night Of
I haven't heard many people talk about this series so I wanted to do my part in putting it on the map as it truly deserves it. I binge watched this Emmy Award winning, 8 episode series over the course of a week and holy heck was it great! It's the story of a completely normal college guy who meets a girl, they go back to her house & long story short, she ends up dead but you have no idea how it happened & he is charged with murder but denies guilt. It's an unbelievably great short series that will leave you hooked & dying (excuse the pun) to know what happened.
The Affair 
A bit of a different series than those mentioned before but a brilliant one all the same. The Affair (as the name suggests) is the story of a husband, father & writer who meets a married waitress who has recently suffered a tragedy and they start an affair that has implications for many. Not only is it the story of an affair but it also delves into the emotional and psychological effects that affairs can have not only on those involved but also their loved ones. The story line sounds pretty basic when you put it on paper (or blog) but it's a brilliant series full of emotion, sex and a few twists & turns along the way.

The Fall 
Being a Northern Irish gal I felt so incredibly proud of this Northern Irish series. The Fall is possibly one of the most psychologically disturbing things I have watched on TV! While it's disturbing, it also gives a look into the mind of a serial-killer with a depth that I've never seen before. You really get to know the killer & why he does what he does. The Fall put Jamie Dornan (Mr Grey) on the map after his outstanding performance as the serial killer leading a double life. The Fall is the story of a sexually motivated serial killer and a female detective (Gillian Anderson) and their cat and mouse game as she tries to catch him. He plays an arrogant, psychologically disturbed killer who believes he will never get caught. She plays a strong, empowered woman who will stop at nothing to catch the man killing women across Belfast. This series is an absolute field day for anyone who loves criminal psychology!
I'm always looking for a brilliant new series to watch so please feel free to leave your favourites in the comments!